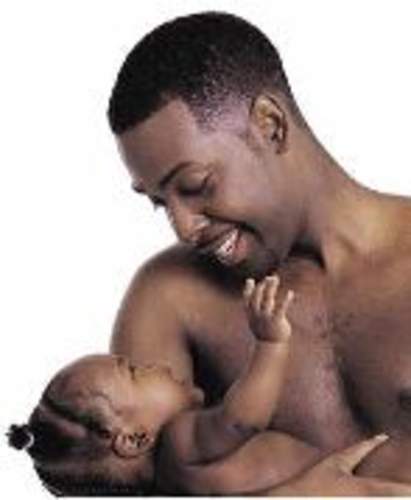 This post is specifically for the men of our communities. Ladies, please read this and share it with the men in your life.
Brothers, our society is in crisis. As a direct result of people's passive attitudes, the future for our children is now dimmer than it was in the past. Furthermore, the things that we used to take for granted are starting to disappear. If these trends continue, a culture of poverty, miseducation, substance abuse, violence, and death will threaten our households and our loved ones.
As you read this, the quality of our educational system is deteriorating. Many of our childrens' teachers are becoming unable to teach, and our children are becoming reluctant to learn.
They are constantly being approached by people and institutions that will profit from their ignorance. In a spirit of fairness, we've allowed them their voice. Now, it's time to reassert ours.
The unavoidable fact is this: if we do not set some ground rules for our families, our relationships, and our society, we will perish, and everything we and our ancestors worked for will be destroyed.
This is not a criticism of anyone in our community; if you are reading this, chances are, you are one of the men who is ready to start fighting these disastrous trends. Like most of us, you are also tired of excuses and sermonizing.
For far too long, we've let the most foolish members of our community have free reign. They abandon their families, disrespect our women, poison our children physically and mentally, and are a general embarrassment to everything that we're supposed to stand for.
Many of us refer to ourselves "kings" and "warriors", so let's start acting the part.
First, let's define kingship. Despite what you may have been taught, a king is not a ruler simply by power or birthright. Rulers who are poor leaders are quickly overthrown. A king is someone who is so respected for his knowledge and courage that others agree to follow him in everything he does. Kings don't walk in submission to anyone (except God, according to his own beliefs). They rule their territory, and they do it with wisdom.
Warriors aren't afraid of what the enemy can do to them. They sharpen their minds to confront any type of threat. They certainly do not cripple their own society from within. There is no tolerance or acceptance of traitors in a warrior culture.
There are far too many people around us whose pure ignorance is destroying our communities and families.
Are we smart enough and determined enough to sacrifice and invest in our own survival? If so, we must first break the personal weaknesses and desires that threaten our ability to lead.
Every time our morality is compromised, a family is destroyed. Every time that we don't keep our word, we don't follow through, we take the easy way out - a potential leader is removed from our community.
I call upon anyone who reads this, and who agrees with its content, to join me in reclaiming our society. We must remove the control of our families from the government, the media, and the opportunists, and return it to the hands of wise men.
There are certain behaviors which are causing confusion and destruction in our communities. We all know what they are. Do not permit them in your household or your community. You are the king! Without your labor, there wouldn't even be a community.
We must take a unified stand. For those who are causing harm to our community, you are no longer welcome among us. We will not associate with you. We will not do business with you. We will not tolerate your presence in our homes or our schools. We will not expose our children to your influence.
I encourage every man among us, young and old, wealthy and poor alike, to take his part in restoring the healthy, prosperous, and peaceful homes to which we are rightfully entitled. There is no alternative.
Posted By:
Friday, July 25th 2008 at 10:41AM
You can also
click here to view all posts by this author...