Location: Saint Louis, MO, Chicago, IL or Mt. Sterling, IL
Department: Information Technology
Reports To: Business Systems Development Manager or Application Support Manager
Your Role: The Dot Expressway is a B2B ecommerce site that connects thousands of food industry buyers and manufacturers each day. In teaming with the business, the Ecommerce Developer will work with the technical team to deliver solutions to improve functionality and user experience across digital channels. Success includes quality solutions that are delivered on time and on budget.
Work with project leader and development team to create and support ecommerce solutions
Develop, test and implement according to the Software Development Lifecycle
Deliver both front and back-end solutions
Implement purchased applications
Participate in activities related to agile, including: meetings, sprint planning, and backlog grooming
Role Specifics:
Travel – Occasional overnight travel. Ability to independently travel as needed, without restriction, by all modes of transportation, including car, plane or train for industry meetings or conferences.
After hours – on call rotation to support business needs
What Can Dot Offer You?
As a family-owned and -operated company for the past 55 years, Dot Foods has created a strong family culture within the business. As a vital part of that family unit, we want to ensure you feel included and respected for any differing ideas. We appreciate those opinions and count on them to make us successful. In addition to an inclusive working environment, we will provide you with:
Family ownership that values employees and has a history of success
Highly competitive compensation and benefits package
Significant advancement opportunities
Safety: This position assumes responsibility for the workplace safety of self and co-workers, and for the safety conditions of the work locations, exercise and promotes safe behaviors and show unyielding support of programs, rules and policies regarding safety.
EOE/AA Employer: Dot believes all persons are entitled to equal employment opportunities. Dot will not discriminate against its employees or applicants for employment because of s*x, race, color, religion, national origin, age, s*xual orientation, disability, or veteran status or other basic classes protected by applicable federal or state law provided they are qualified for employment or for existing positions.
Qualifications
We Need You To Have:
Bachelor's degree & 3+ years in Information Technology or 7+ years of experience
Experience with web specific: technologies, programming languages and major application frameworks. Including but not limited to: .Net, MVC, HTML, and CSS
Demonstrable experience in agile environments
Experience working in B2C/B2B e-Commerce focused environments
Strong technical abilities within application development, configuration, implementation, and support
We'd Like You To Have:
Experience with application systems involved in the support of e-Commerce, including: Shipping, Sales, Pricing, Customer Service/Support, Product Catalog Management, Content Management, and Digital Marketing
Experience creating and using web application interfaces
Experience with mobile application development
Experience with automated testing and builds
Click this link to apply for this job!
Visit: Now accepting Resumes for Ecommerce Developer at DOT Foods!
Refer Back To Us! - http://Connectplatform.com/?referrer=329773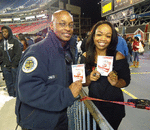 Posted By: Elynor Moss
Wednesday, November 15th 2017 at 11:44AM
You can also
click here to view all posts by this author...